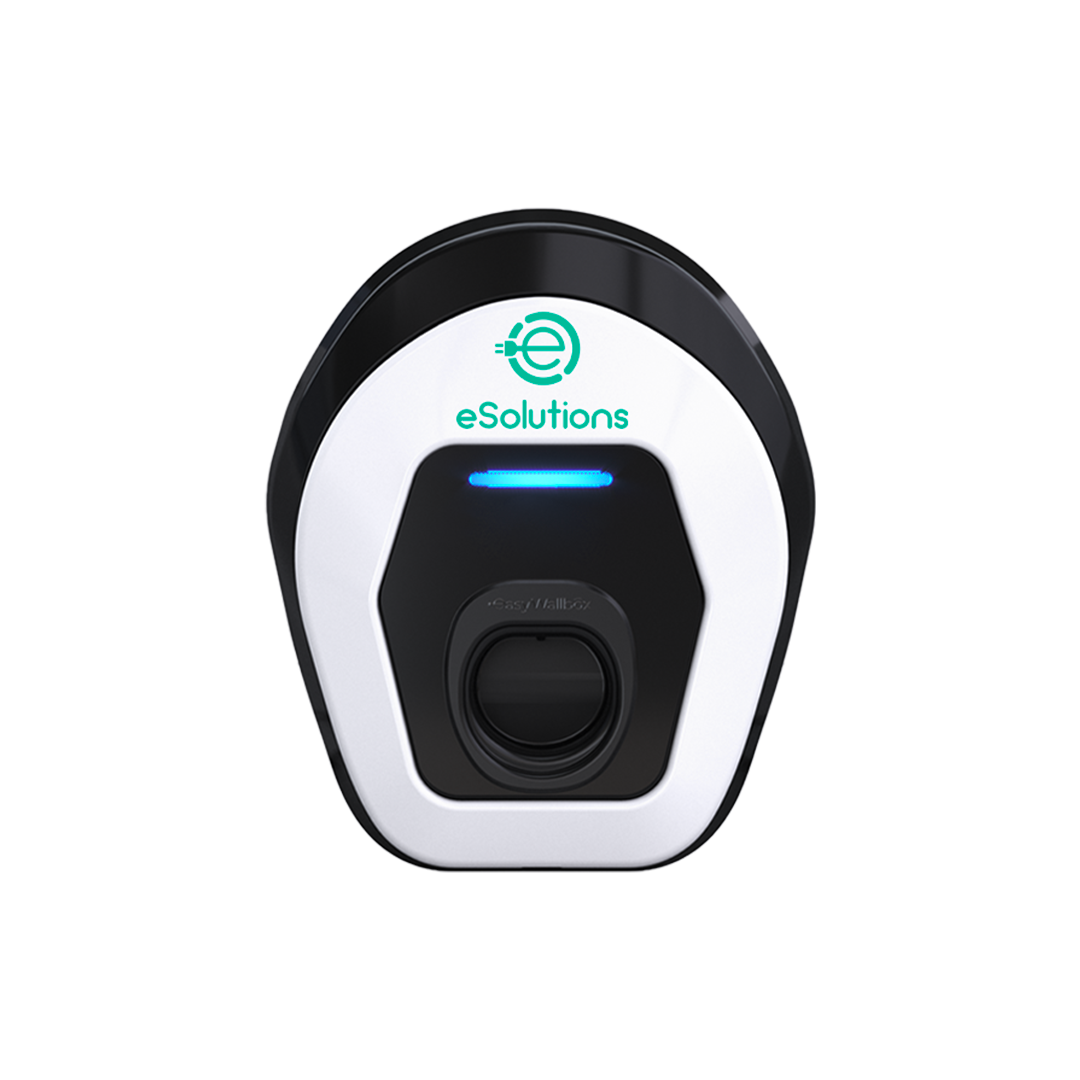 easyWallbox,
easy life.
The solution for quick, easy charging of your electric or plug-in hybrid vehicle at home.
How does it work?
The simplest way to charge. Secure easyWallbox to the wall and connect it to the power socket, like any other household appliance.

Furthermore, with a simple upgrade, easyWallbox modulates the charging power based on the electricity available, thus preventing the risk of a power outage1.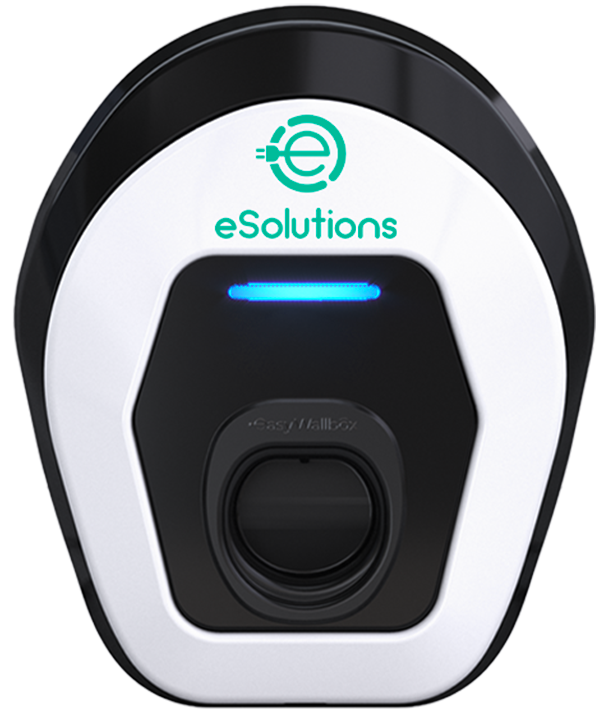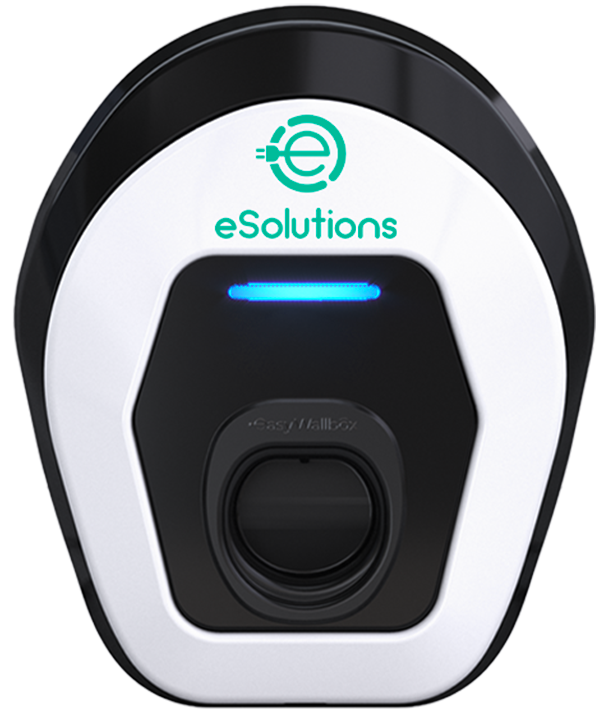 easyWallbox,
easy day
Have a worry-free day.
Indoor and outdoor resistance
Works safely in almost all weather conditions2.
Plug&Play
No specialist installation required, it takes less than 20 minutes.
Power upgrade
Fast charging with installation carried out by qualified professionals.
Safe and smart
Only uses the power available in the house in real time, thanks to the dedicated sensor.1
Two power levels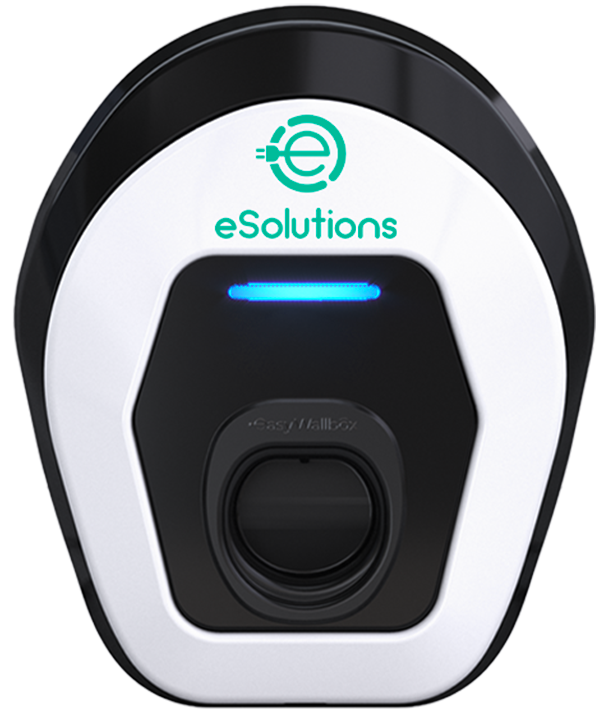 2,3kW
Charging power available with no specialist installation required.
7,4kW
Charge even faster by requesting professional installation.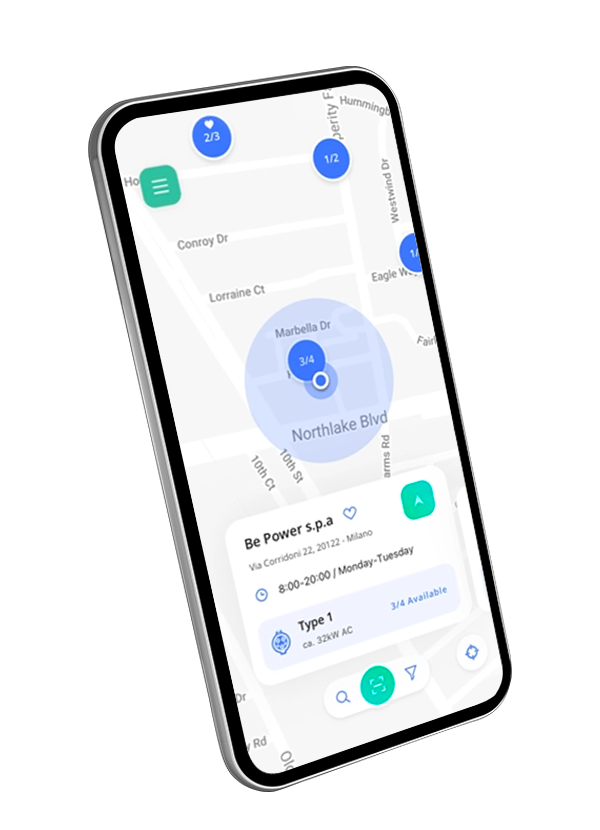 eSolutions Charging
The eSolutions Charging App allows you to customise your profile to use your eProWallbox according to your needs. But that's not all. With eSolutions Charging you can manage your charging on-the-go when you're away from home.
With the eSolutions Charging App you can:
Create your personal profile and enable other people to charge with your eProWallbox
Pair your eProWallbox with your smartphone
Configure your device and modify the functions according to your needs (for example you can activate the management of the charging power, set a power limit in line with your supply contract, initialise the device)
Manage charging sessions
Start and stop charging
Associate an RFID card with your profile
Contact the Customer Service Department
Disclaimer
1easyWallbox and eProWallbox require the installation of DPM (Dynamic Power Management) by qualified personnel, in compliance with local regulations.
2easyWallbox and eProWallbox are suitable for outdoor installation in an open but sheltered place.