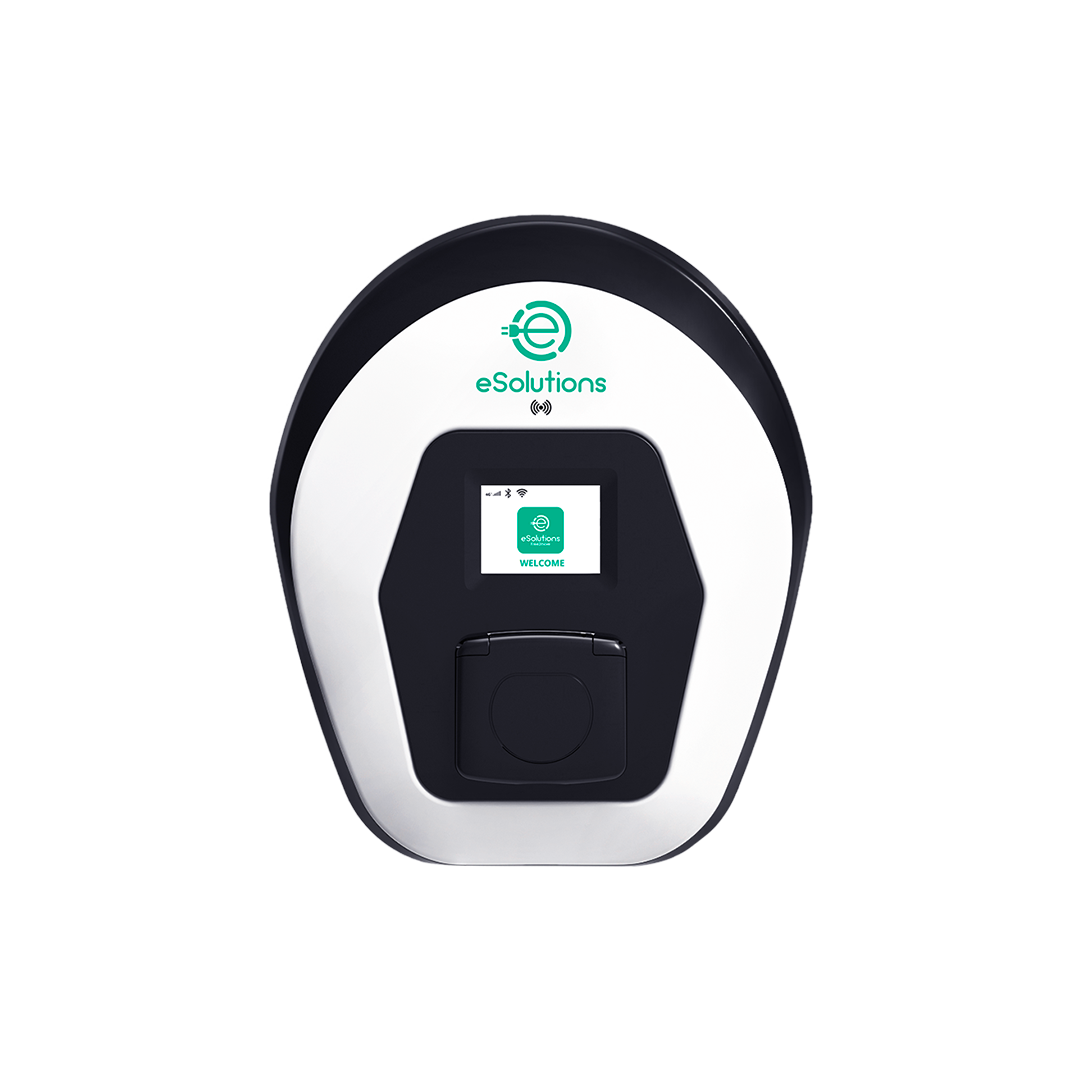 The ideal charging device for managing the energy transition of company car fleets and in public car parks.
How does it work?
From 7.4 kW up to 22 kW, eProWallbox adapts to all your power and charging speed needs.

Thanks to its connectivity and back-end features, it also enables smart monitoring and management of charging sessions.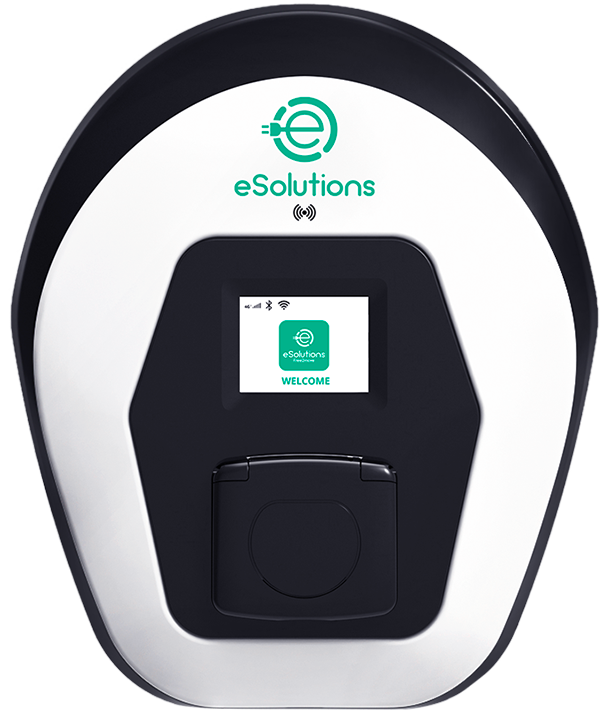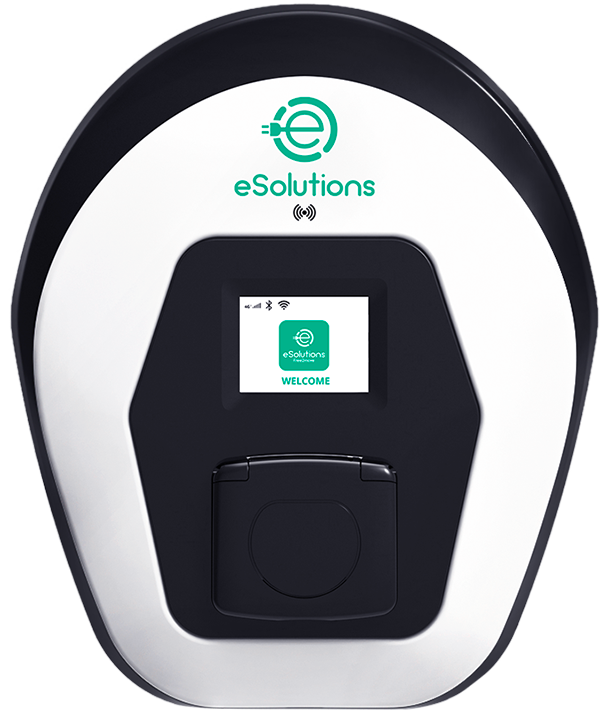 eProWallbox,
powerful day
The best charging experience for your company vehicles or for your customers.
Indoor and outdoor resistance
Works safely in almost all weather conditions, thanks to its watertight design1&.
Versatility
Perfect for managing fleets and car parks with multiple users.
Ease of management
Thanks to 4G/Wi-Fi connectivity and the back-end, it offers an extremely convenient way to monitor charging sessions.
Controlled access
Enabled for simplified charging, thanks to RFID identification technology or via the dedicated eSolutions Charging app.
Two power levels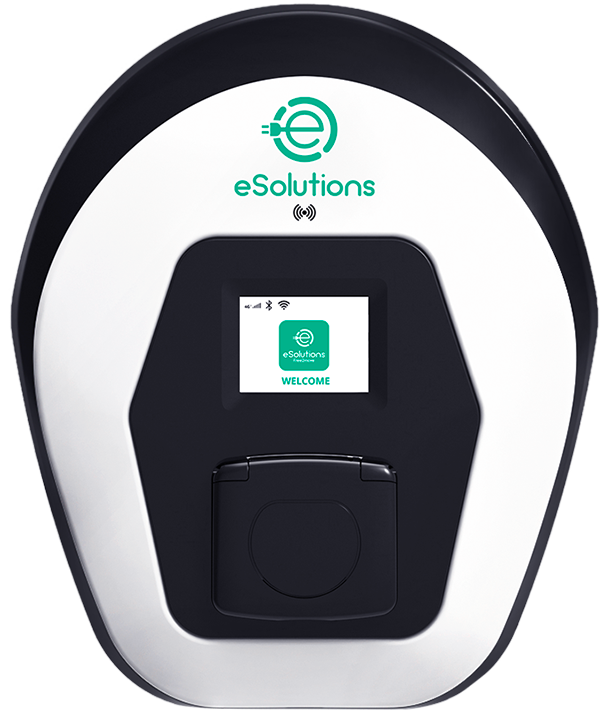 7,4kW
Quick charging for vehicles already in single-phase configuration.
22kW
It reaches the maximum charging speed in three-phase configuration.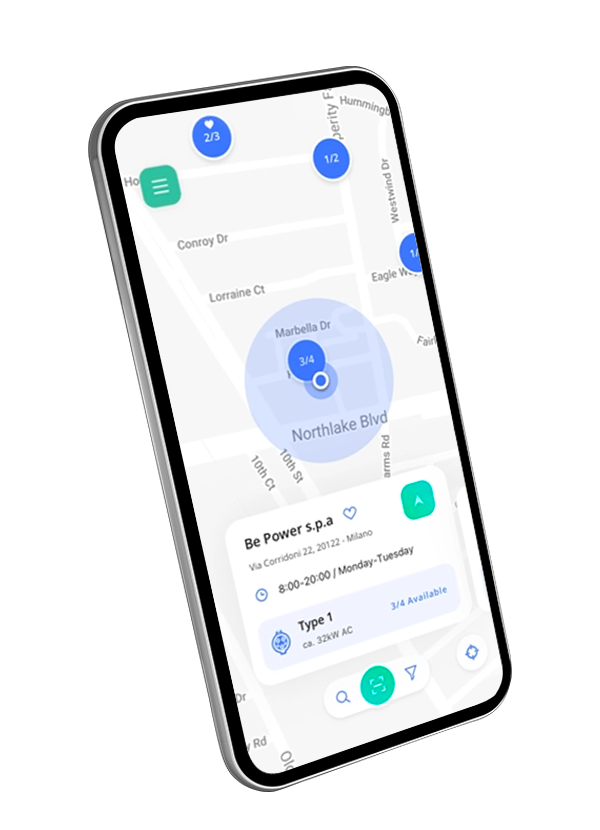 eSolutions Charging App
With the eSolutions Charging App, you can manage multiple eProWallboxes, customising them according to your needs. Furthermore, eSolutions Charging allows you to manage on-the-go charging outside the company, all with just one click!
The eSolutions Charging App will enable you to:
Create different user profiles.
Pair the eProWallboxes to your smartphone.
Configure devices according to use (activate power control, limit charging power according to installed capacity, initialise devices).
Manage charging sessions.
Start and end charging sessions.
Add up to 5 RFID cards to your profile.
Remotely activate RFID cards for charging in the event of disconnection.
Monitor the charging sessions of each device and their consumption.
Contact the Customer Service Department.
Disclaimer
1eProWallbox is suitable for outdoor installation in an open but sheltered place.